Discover new talents and valuable archives!
Vox Primus is an independent label founded by Sanda Vojkovic, Artistic and Music director. Thanks to her many years of experience in music production, organization and discography, this label wants to especially present the rarely available repertoire, recordings that have not been published before, and at the same time introduce Croatian young musicians and world-renowned names in world premiere recordings and interpretations.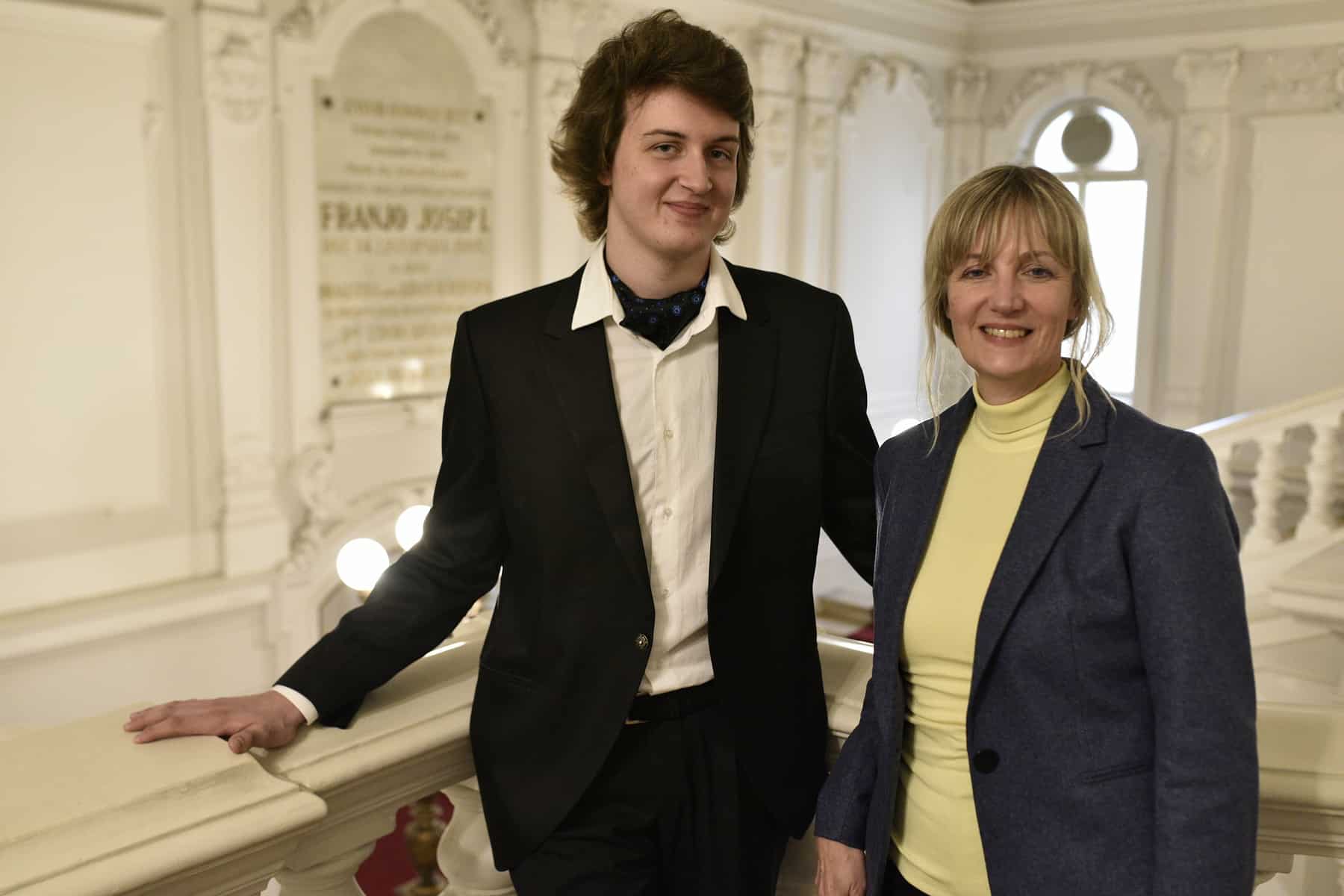 SANDA VOJKOVIĆ, a musicology graduate and art historian, fulfilled a number of executive functions in the music life of Croatia in her professional work (production director of the Music Biennale Zagreb, chief of the Minister cabinet in the Croatian Ministry of Culture; assistant director of the Zagreb Concert Management, director of the publishing house Cantus Ltd., head of Music production of the Croatian Radio television), working in all areas of the music arts, production and industry. She paid particular attention to contemporarry production and started the discographic edition of composer's portraits named Contemporary Croatian Composers, as well as publishing the first discography editions of performars such as Maksim Mrvica, Tamara Obrovac, Goran Karan, Matija Dedić, Cinkuši, Boillers and others. She published a number of printed editions that revived the otherwise modest and small musicology library of Croatian authors. She paid equal attention to concert activities and started the Author's evenings cycle – concerts dedicated to the anniversaries of Croatian composers. With the help of the Zagreb quartet, a whole concert season dedicated to the compositions of Croatian authors named Treasury of Croatian quartet music was established for the first time.
She brought to life the idea of the Music Academy for young musicians in Dubrovnik – LAUS, as well as the Cantus workshop for young composers on Vis, than the first Croatian competition for young musicians Papandopulo, and from 2019 has been leading a series of competitions UNISON that unites the 3 renowned international competitions that carry the names of world-renowned and celebrated musicians-the violinist Vaclav Huml, cellist Antonio Janigro and pianist Svetislav Stančić, which along with the Croatian competition for young musicians Papandopulo make a powerful and recognizable stage for the best young musicians of the world. Apart from the aforementioned accomplishments, she is especially dedicated to presenting young, talented musicians and the production and promotion of new studio recordings of unknown or lesser known compositions.
For this reason she has launched a new independent label Vox Primus so she can discover and present new talents and important archives to you!